Introducing Beltone's newest Technology:



Experience the Beltone Trust  click here to learn more!  
                   
Experience the Beltone Legend  click here  to learn more!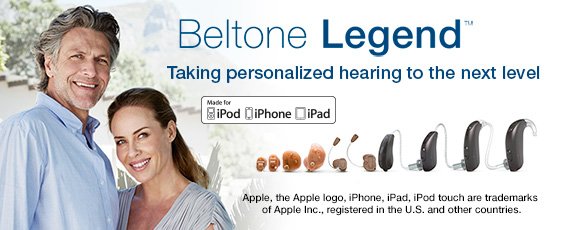 All Beltone hearing aids come with the exclusive Belcare protection plan-one of the most comprehensive aftercare programs available.  Beltone hearing aids have a 75 year reputation for unparalleled service and dependability.   Our licensed and experienced hearing care practitioners can do most common repairs and service in our local offices, often providing same day service. When major repair is required, Beltone hearing aids are returned to the Factory Repair Center, where they undergo extensive testing and repair using only Beltone parts and labor. This ensures that your investment in Beltone hearing aids will continue to provide you with the very best quality hearing assistance.
From your first hearing screening,  through all the years you own your Beltone hearing aids
Belcare assures you a lifetime of care at any participating Beltone Hearing Care Center, nationwide.  

Didn't think you could afford the hearing quality you deserve?

Well, now you can.

 

Our office has partnered with AllWell Financing to provide you with the financing needed to obtain the hearing device you need and deserve. AllWell is a leading audiology financing company that offers financing flexible financing options and low monthly payments. AllWell provides both a superior alternative to high interest rate credit cards and unparalleled live customer service. 

Benefits of an AllWell Payment Plan:

·         Affordable Monthly Payments, 60 month plans

·         Same-as-Cash options available (No interest if paid in full within promotional period)

·         Monthly payments and low interest rate remain the same throughout the life of your loan

·         Absolutely no application cost or hidden fees

·         Convenient payment options: check, money order, credit card, debit card accepted by mail, phone and web

Apply for Free with AllWell online here or at your provider's office.  You'll get a credit decision within moments and be on your way to better hearing at an affordable monthly payment.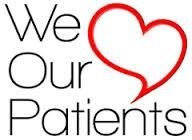 At Beltone you are not just a patient,
you are a part of our Beltone family!



"My hearing specialist is very caring towards his patients. He explains things very well. I am happy that I can hear people and don't have to ask them to repeat. In church I can just sit and listen to the sermon rather than read it up on the prompter. At work I hear the customers well which makes me happy."   Leyla Yunis, Plymouth  

"Thank you for not only helping me with hearing aids, but helping me find compensation for my hearing loss from years of working in a noisy workplace. I did not even know that these benefits were available to me until you told me about them. My settlement has really helped me not only pay for my hearing aids but allow me to purchase some in the future if needed. I would encourage everyone to ask Beltone if their hearing loss qualifies for assistance."   Donn Collins, La Crosse, WI

"I hear TV so much better than I did with my old hearing aids. I like that I can change the setting by just pushing a button rather than messing with a volume control. I can hear my wife much better and she likes that. I like the style and I feel like I hear more than the ones I had in the ear. I am very happy." Hollis McKenzie, Minneapolis  

"I can hear so many things much better; like birds, crickets, and my family. My instruments reduce background noise when I am in a crowd and I can understand what people are saying. I am happy."   Mary Pierce, Waucoma, IA

"I don't have to say "what did you say?". They do really well one on one. I can hear the birds chirping and I don't remember hearing them like this. My wife really notices a difference and I can hear a lot better in the car." Ken Ott, Elk River, MN      

"These are my second set of Beltone hearing aids and I am very satisfied with their quality. I really appreciate the great service Beltone provides. I would recommend them to anyone. "   Walter Mahr, Decorah, IA  

"I was very hesitant to try hearing aids but I will tell you I'm surprised at how much these really help me, my gosh it's quite a difference my kids notice and the TV is much clearer now too." Sylvia Boettcher, Winona, MN

"TV doesn't have to be up so loud.  When the TV is on and I'm not wearing my hearing aids, the people speak a strange language and are not speaking clearly.  When my hearing aids are in, I know what they are saying and know what they mean.  When wearing them, I forget that I have them in.  It's good service:  I'm being taken very good care of, and they are never too busy to see me." Joy Adkins, Rochester, MN    

"I am now able to hear my husband without him having to repeat. Church is much more enjoyable as I can understand the pastor! I am also able to participate in conversations in noisy environments. These hearing aids are very comfortable as well."   Phillis Ecklund, Bloomington, MN  

"I used to have one hearing aid and it was larger and was cumbersome. Now with two smaller aids they are very comfortable and I hear so much better with the two aids now. I serve on a lot of committees and hear in meetings with ease."   Arlene Benrud, Onalaska, WI   

"I like hearing the TV better and when in a group I can now understand what people are saying, where before I couldn't.  My kids did not even know I now wear hearing aids. They just don't see them. They were easy to get used to."   Virginia Simon, Red Wing, MN    

"You can't see them and I love that.  I like the fact that I can hear everybody and can eliminate saying 'what' from my vocabulary.  Especially I like that my specialist was there for me and made hearing again easy.  My kids are happy I can hear them well again.   I hear much better…things I haven't heard for a long time. Family gatherings are much more enjoyable." Joan Kidd, Wykoff, MN  

"I had hearing aids long ago and didn't like them so I quit wearing them. Finally, I was frustrated with not being able to hear so I got new hearing aids and I'm really glad I did! My family gatherings and even bingo are now enjoyable to join in on conversations with my new Beltone True's"   Shirley Nagle, Dakota, MN  

"I can hear my wife better, and that was the most important thing for me.  There are fewer misunderstandings.  I don't miss out on conversations now and I know what is going on.  I hear nature better also."   Cornie Rietveld, Albert Lea, MN  

"The sound is clearer. The TV is at a lower volume and I can hear my soft spoken wife better. I can now hear the grandchildren better. I really enjoy that." Bill Thompson, Red Wing, MN

"My Hearing aids improve my ability to listen to music, understand the TV and join in conversations with others." Chuck Barger, Bloomington, MN

"I was very nervous and self-conscious about getting hearing aids.  I would consider myself younger than most that wear hearing aids.  However, my job seeing patients and attending meetings was becoming increasingly difficult to hear.  It was difficult to do my job.  Wearing hearing aids has made a tremendous difference at work.  I can hear my patients much better and I can hear the soft-spoken women at board meetings too.  Adapting to these hearing aids has been very easy.  I feel more confident in all situations.  My family greatly appreciates it because the TV is down.  I like that they don't whistle and nobody notices them.  My Beltone specialist has been incredible." Dr. Steve Stein, Plymouth, MN

"I'm really happy with my hearing aids. I don't have to turn the TV up as loud. I am definitely hearing more than I used to. They work well at my monthly meetings, which is good. I am able to hear more at church too." James Warren, Brooklyn Park, MN

"I'm thrilled to have my new Beltone hearing aids. It's great to be in the real world again!" Pauline Payzant, Red Wing, MN  

"I can hear my family so much better now!  My hearing aid fits great and we had great service at Beltone!  Our kids threw us an anniversary party and I could hear people talking!  My wife loves it!"   Vern Iverson, Austin, MN    

"I am enjoying hearing better. I hear much better than I did with my old aids. I can forget that I am even wearing them." Karen Cahoy, Fredericksburg, IA  

"This is my first experience with hearing aids and I am very satisfied.  They are so comfortable, I forget they are in!  The people that help me say I hear much better.  I also hear my cat purr which is very comforting."   Betty Thompson, Glenville, MN   

"The staff was very professional. Service is very good which is important in anything. I can hear in groups much better. It gets embarrassing to say what all the time." Russ Nelson,
Ellendale, MN.

"I am hearing a lot of things I haven't heard in a long time. I like that I can cut down the background sounds."  Melvin Grabau, Wykoff, MN

"I had my hearing tested and during the test Beltone recommended Johnson Law to see if I was eligible for a worker's compensation claim due to my noise induced hearing loss. I was awarded a claim that paid for my aid 100%."   Harlan Harper, Onalaska, WI

"My new hearing aids help me hear much better than my old ones. My husband has to be careful with what he says now, because I can hear it all now."  Marj Nordstrom, Melrose, WI  

"I go to Sportsman's club meetings and I was considering not going anymore because of my hearing. I got two hearing aids and my meetings are great. I can hear the guys again." Cecil Buroker, Onalaska, WI