Beltone Hearing Aid Phone Link and Remote Combo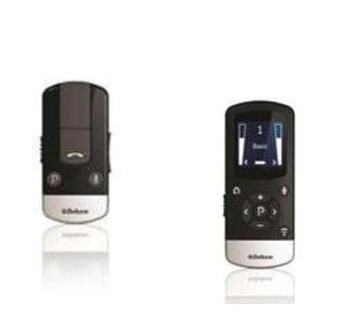 Beltone Hearing Aid Phone Link and Remote Combo
The Phone Link is a lightweight Bluetooth accessory that clips to your shirt. When your phone rings, simply press a button on the Phone Link to answer-your phone can stay put away. Then speak hands free! Clear conversation is heard in both ears, without a headset. And, because you hear the phone ring in your ears, you won't miss calls!

Direct Remote Control gives you the power to manage sound with an easy to use handheld device. Direct Remote's big screen and simple controls make is fast to adjust the volume you hear from the TV, stereo and computer. You can also take Direct Remote with you, and discreetly control the volume on the go.

Direct Remote also lets you change your personal environmental programs and check your remote control battery status. The easy to see screen makes it a snap to use.